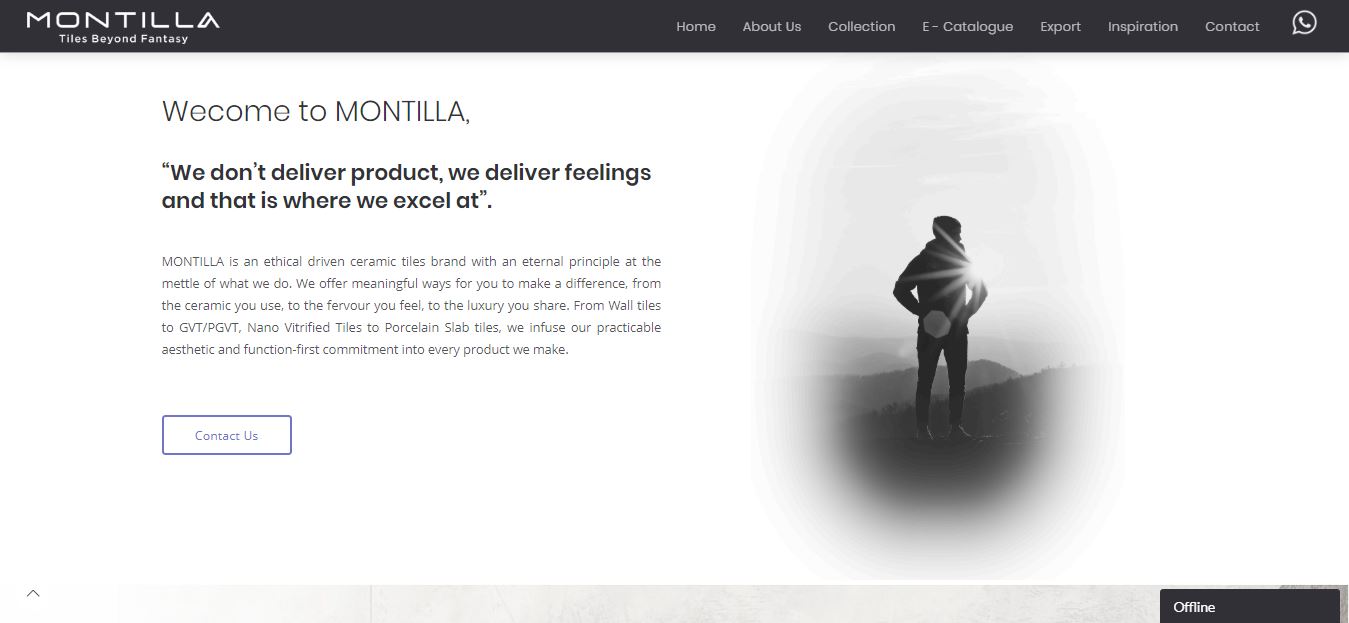 About the project
Montilla Ceramic is an exporter and manufacturer of ceramic tiles with various types and size ranges. Proud to be an indigenously made in INDIA product with international presence.
Committed, Determined and Ambitious, Montilla is anticipating a wholly modern approach to living cum luxury. Under the innovative vision of creative founders, this House has redefined luxury for this decade, further reinforcing its position as one of the Morbi's most creative ceramic houses. Contemporary, antique, attractive —Montilla products resemble the summit of Indian craftsmanship and are surpassed for their quality and attention to detail.
Montilla will continue to be a competitor and game-changer when the germane is connecting the dots. Being a stand-alone firm, Montilla will always beat the odds.